LADY OF FASHION

(One of the stories to be found in my book "STORIES FROM THE HEART")




It was in the early spring when I first noticed her, around the time that all the fashion houses were showing there spring collections. Our paths had crossed often. But this year something was different, something drew me towards her.

She was dressed in a vivid green, looking fresh and new, vibrant and bright. She stole my heart in those early days. All was new and she taught me to see things I had never noticed before. My life was one of new beginnings, and she was with me all the time.

Days turned into months and spring turned into summer.

As the sun shone on us, nurturing my love for her. She glowed in the brightness of our being together. Her clothes were now bright and brilliant, yellows, blues and greens. Each day something knew to see. Each day I fell deeper under her spell. I knew just how deep I was falling under her spell, but I was hers, and she was mine. Hazy, shimmering days of warmth and love, being together through the long daylight hours. Spending the short restful nights wrapped in the gentle breeze of Summer and our love.

As the months changed, so did she. The brightness of her summer fashion gave way to reds and golds. Still we were together. Though sometimes things got rough, I knew her love was there for all to see. Long walks, crunching leaves beneath my feet with her arms around me, knowing a happiness like I had never known before.

Time moved on and she chilled, her colours sometimes white against winters nights. But all the while I knew such a deep love. All the time, through every cold or angry moment, I still loved her.

And so a year rolled by. A year since I had first noticed her. A year when through every change I had known her love.


After all, this was my country, no matter what colours mother nature garbed her in. This was my home, and I loved her dearly.



© Barry Eva 2000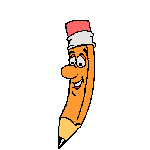 YOU ARE THE

PERSON TO VISIT OUR SITE
PLEASE BE SO KIND AS TO SIGN OUR GUEST BOOK





THANK YOU