A ROSE BY ANY OTHER NAME
(One of the stories to be found in my book "STORIES FROM THE HEART")



It was a glorious summer's day, the day she was born. One of those special days you remember all your life and wonder why they do not happen any more, which of course they still do. Her proud parents knew at once what to call their beautiful daughter, for she stood out like a rose in the garden of the other babies, a beautiful rose. So that is what they called her

She grew up fast, a beautiful, loving and caring daughter. Until the girl Rose like a young bud, blossomed and bloomed into Rose the woman. She knew love, and she knew pain. She found that not everything in the garden of life was beautiful. Several weeds that tried to smother her found that this Rose indeed had sharp thorns.

One day, Rose met the man who was meant to be for her, the love of her life, her soul mate. Then one spring day when the flowers were fresh in the garden, she married her man. Rose petals covered the blooming bride and her man.

Rose knew such happiness, such love, and everything in the garden was wonderful. That was until one day in winter, when the frost tainted the beauty that was Rose.

Her husband was coming home late one night, when his car hit an icy patch and skidded off the road. The medics were quick on the scene, but not quick enough to save the life of the only man that there would ever be for Rose.

That night the woman that was Rose started to wither and die, as her heart died with the loss of her love. She was often seen at the roadside where her love had died. Every week she laid a fresh bunch of roses at the spot of his death.
Like a flower though Rose faded, withered and eventually died, a broken stem of the beauty she once was.

Even after she died, people swore they saw a woman weeping at the spot where her husband had died, and people who drive by the spot found their cars covered in rose petals.


©Barry Eva 2000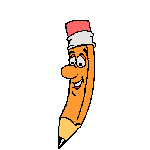 YOU ARE THE

PERSON TO VISIT OUR SITE
PLEASE BE SO KIND AS TO SIGN OUR GUEST BOOK





THANK YOU