html>
TWO LETTERS


I stood there on the edge of the cliff. Well as near the edge as the chains and signs stating "DANGER LOOSE ROCKS" would allow me. Not that most people could read the sign, as it now lay flat and covered by grass. But I knew it was there, and knew why it was put there.

I gazed out over the beautiful country side laid out before me like a checkerboard, of greenery. All the different shades of green mixed with the gold of corn, and the blue of the odd splash of water. Like God's paint palette, Brian had once said.

I gripped my right hand tighter round the aging letter. Brian, The man who had been my everything, my life, my future. The person who had taught me to see the beauty of nature, through his eyes.

I had met Brian when I was seventeen. I hummed a few bars of Janice Ian's song "To Learn the Truth at Seventeen".
I had learned the truth. Like a flower under the sun, I had blossomed and grown Brian's warm love. We had known from early on that what we had was something special. Brian had shown me love, and how to love, nurturing my youth until with his love I blossomed into "his rose" as he called me.

We had learned the truth as we had learned each other. Brian was no ordinary man,; he was scholar, an athlete, a good man waiting to do wonderful things for the world. Yet with all he had, he gave his love to me. I knew I was the luckiest person alive. I gave all I had to him, my heart, my love, my body.

Brian went off to college, a year before I did. Most people think teenage love will not last such separation, yet Brian and I knew this was just a temporary separation in our lives.

I would not be at college for a another year, yet, he called me every other day, always ending every phone call with, "I thank God every day that He put you in my path, Lynn. I love you."

He called in December, saying he couldn't wait to see me, but he was going to go rock climbing in Arkansas for a few days...and that he had something for me.

The cliff was two hundered feet up. Brian was standing on the edge, commenting on the beauty that God had made, and telling his friends how he would write and tell me of the beauty he had seen. The cliff edge crumbled underneath him, plunging him to his death.

The little gift he had bought for me was a small promise ring. His mother gave it to me at his funeral.

Now here I was on a ledge such as Brian had stood on. I opened the letter in my right hand and slowly read the last words Brian had sent me. And there at the end of the letter were the words he always used.
"I thank God every day that He put you in my path, Lynn. I love you."
I sob escaped my throat. Even now I missed Brian so, so much.

The years after Brian's death had been so hard for me. I had thrown myself into the college life, and before I knew what was going on, found myself pregnant, married and divorced in just a few years.

Then just a few years ago, I had met Don.
Don who wrote me little notes and cards. It was Don who taught me how to live again. Until I realized that this man was here for me, and took me and my baggage without questioning. Don who gave me total love, without asking for anything in return.

The day after I realized I was very much in love with him, he sent me a card. The last words were, "I thank God every day that He put you in my path. I love you."

I looked at the letter clutched in my left hand, that same letter from Don, and I knew that it was Brian's final good-bye, nearly ten years later. I knew that he was smiling at me, giving me his blessing. I will always miss Brian, and I wonder what if, but at least I knew he approved.

Slowly I opened my right hand and watched as Brian's letter spiraled downwards, tossed by the winds of chance. At the same time, I took Don's letter and placed it back into my jeans pocket before slowly moving away from the cliff edge and started back down the hillside to the road that would be my future.

Thank you, Brian, for teaching me how to love, and giving my your blessing on my love for Don.


Barry Eva 2004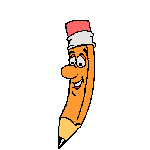 YOU ARE THE

PERSON TO VISIT OUR SITE
PLEASE BE SO KIND AS TO SIGN OUR GUEST BOOK





THANK YOU