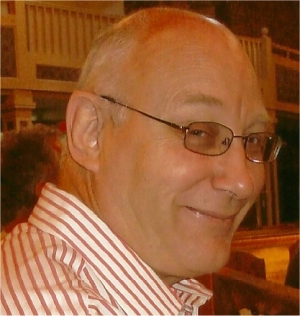 BARRY EVA
CONTACT DETAILS

Email: info@barryeva
Tel: 860-940-0234

| | |
| --- | --- |
| Links to Sub Companies | |
ABOUT BARRY EVA

BARRY Eva - SCHOOL VISITS

Author Barry Eva, who also writes under the name "Storyheart", was born in Barnet, Hertfordshire, England, moving to USA in 2000, and now lives in Connecticut. With his whit, oratory, and old-fashioned English charm, Barry is a much sort after both as a presenter and interviewee on radio and TV. Barry loves sharing his knowledge, humor, passion and experience about writing, radio shows and his home country England. He can cover tailor his various chats and discussions to cover ages from 6-86. You never know he might even turn up as St George, along with his giant tea cup



Barry Eva - BOOK DETAILS

Born in Barnet, Hertfordshire, England, Barry left his beloved England in 2000, moving to the USA.
Under the name "Storyheart" he released his best selling YA novel "Across the Pond" which currently has over 100 reviews on Amazon.
His new "E-Book" "The Bathroom Book of Romance – Book 1" is the first of a series of books sharing his previously published online, short romance stories.



Barry Eva - "A BOOK AND A CHAT" RADIO SHOW

Barry is well known as the host of the hugely popular radio show "A Book and a Chat", with almost 900 shows under his belt. Barry's format of "a chat over a cup of tea" has received nothing but rave reviews from guest and listeners alike. The writer of a successful young adult romance book "Across the Pond" Barry has himself appeared on a large number of radio and TV programs.

"A Book and a Chat" is a program for all ages, not so much a literary show, more like... "Let's sit around have a cup of tea and a few laughs."


Barry Eva - "THOSE WERE THE DAYS" RADIO SHOW

THOSE WERE THE DAYS is a radio show on newvisionsradio.com every Sunday at 5:00PM ET where Barry plays music from the 30's to the 80's with dedications and a bit of comedy thrown in. Contract Barry to make a request or a dedication at: twtd@barryeva.com

Barry Eva - KARAOKE PARODIES

Another item that Barry Eva is well known for around the Karaoke circuit is his parodies. From his version of Kerri Underwood song "HE CHEATS" to Neil Armstrong's version of "wonderful World" Barry is always looking to have fun with other versions of songs. Check out the words or listen on YouTube


RECORDING AND VOICE OVER WORK

I am very much and Englishman living in the USA, with experience doing radio and TV shows as well as a guest speaker and book narration, DJ and Karaoke host. My English accent can range from Cockney to best BBC, from Australian to South African, From French and English to American. I have covered areas from humorous to serious, with many reviews and feedbacks. Barry is able to offer whatever is required in the way of voiceovers from young to old, from quiet to angry.